To ensure the success of your practice, your dental chairs unit should be: comfortable for you, your team, and your patients; functional and reliable; and complementary to your office decor.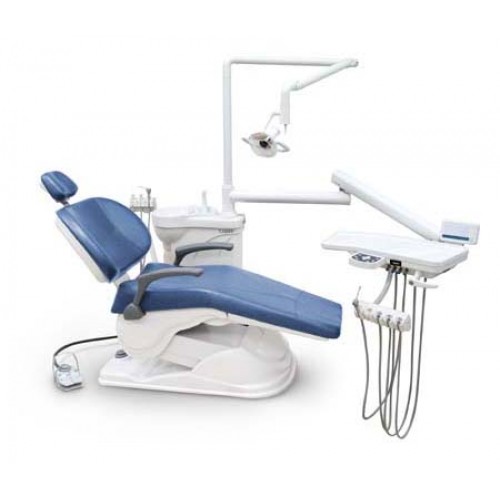 For the patient, the chair should offer good support and cushioning regardless of their size. Some chairs are designed to sync with the patient's body when the chair is lowered or raised to eliminate repositioning. Look for headrests with adjustable positioning, especially if your practice includes children. Extras include built-in massagers and heating units.
And don't forget armrests that can be moved to allow the patient ease of entry and egress.
For you, the chair should get your patients close enough that you can perform your procedures, but still allow you to maintain a healthy posture. Also consider the width of the chair's back. Wide back chairs provide more comfort to your patients, but they can make it more difficult for you to access them. A dental chair with a narrower back can make your job easier, so find a chair with a width that works for you.
Your chair should also have mechanical chair positioning capability to allow you to achieve the best access to the patient.
Functionality
A smart, modern-looking dental chair will inspire confidence in your patients and improve your effectiveness. Today's chairs offer several technological features, including options such as:
Control panel with easily accessible buttons or a touchscreen to adjust chair position, operatory accessories, and the speed of the lifting and lowering of the chair.
If you need other dental equipment such as mobile dental delivery unit, please free to contact us.
The Role of Suction in Dentistry