TOP 1:
10L UV + Ozone Sterilizer Disinfection Cabinet for Home Dental Medical 110V/220V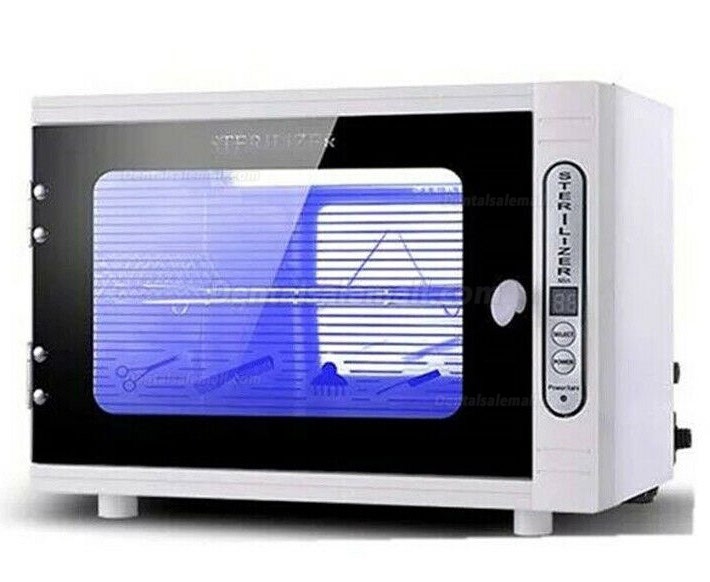 Description:
This tabletop UV sterilizer cabinet Can be used to sterilize brushes, combs, towels, manicure and pedicure implements, surgical equipment, scissors, cuticle pushers and Suitable for materials made of glass, metal, plastic, and others.
Built-in UV lamp(ultraviolet light) to sterilize different types of tools, Effectively clean your utensils and sterilize them for complete effectiveness.
2 layer sterilizer cabinet with UV light, small occupying space, complete disinfection, low power consumption and stability.

Top 2:
10L 5W UV Sterilizer Disinfection Cabinet Box Ozone Machine YM-9003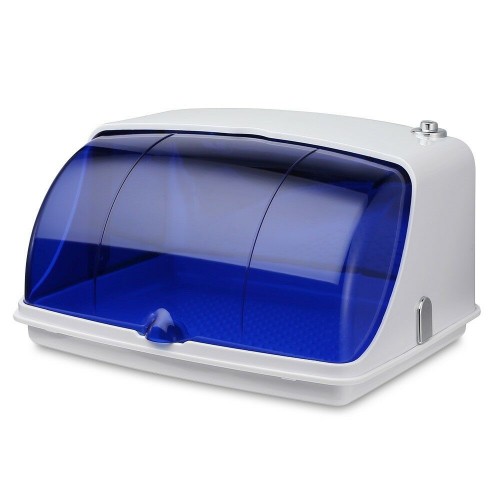 Application:
Tableware, toothbrushes, baby products, clothing, hairdressing equipment, medical equipment, combs, glasses, thermometers, wigs, mobile phones and other items of disinfection sterilization.
Top 3:
27L Dental Medical UV Sterilizer Steilization Cabinet with Timer LED Digital Display
Application:
This Automatic Timer Dental Uv Cabinet LED Digital Display UV sterilizer cabinet is widely used in hospital, chemical, food, catering services, and sterilizer the good, eating, utensils.
Top4:
Mobile Trolley UV Sterilizer Disinfection Lamp Germicidal UV Sterilizing Light with Wheels
Power 100W or 150W is suitable for area of 40-150m2. It is specially used for large areas (schools, hospitals, factories, etc.)
Includes timer that can be set for 15, 30 or 60 minutes to allow exit from the room in order to avoid exposure to UV-C light.Automatically switches off when the desired time has expired.
Top 5:
FY® 30DC Mobile UV+Ozone Disinfection Car Ultraviolet Lamp Sterilizer Trolley Cart Unit Hospital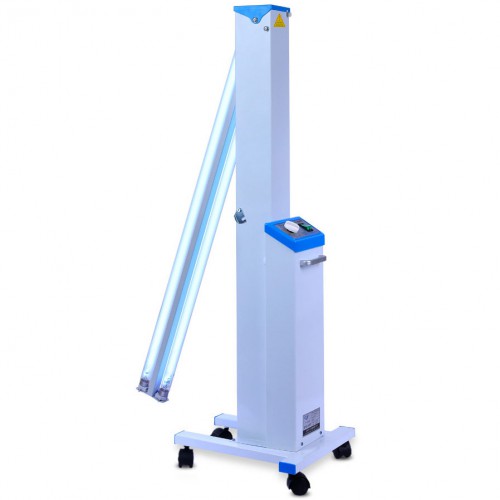 Products Description:
FY UV Room Disinfection Trolley FY-30DC,has two pcs of 30 watts UV lamps that emit a high intensity ultraviolet light that hits every surface in the room and kills any micro organisms or pathogen including MRSA,hand foot mouth disease,colds and flu, pneumonia,molds,e.coli,salmonella and similar type bacteria.
The light penetrates and destroys the actual DNA of micro organisms.
There is no known micro organism that is immune to UV-C energy.
UV Room Sterilizer disinfects approximately up to 30 square meters room area.
There are numerous safety features bulit with a 0-120mins timer.
Mobile Room Disinfection Cart Unit for Hospital and Factory